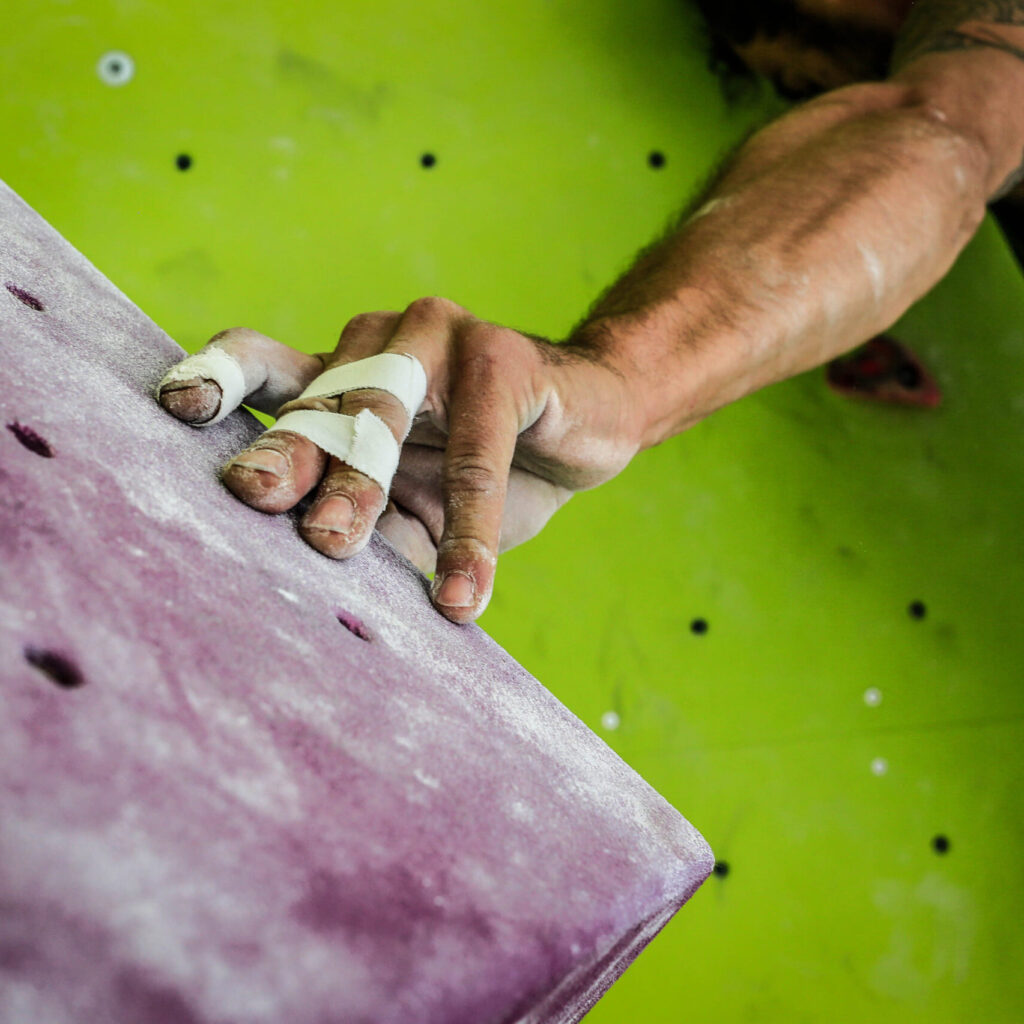 This is the perfect course to enter to the world of climbing by trying the different modalities and learning the basic principles of this sport.
The course is aimed to people who have never climbed or who have ever climbed but want to take the first steps under the supervision of a monitor to safely learn how to use the facilities and equipment.
The baptism consists of a session between 1 hour and a half and two hours of activity where you practice block climbing at 4 meters high and falling on a mattress as well as rope climbing.
These classes are aimed for anyone, climber or not. You will have a monitor for you, with whom you will learn and practice the different aspects of climbing that you may be interested in. We adapt to your needs.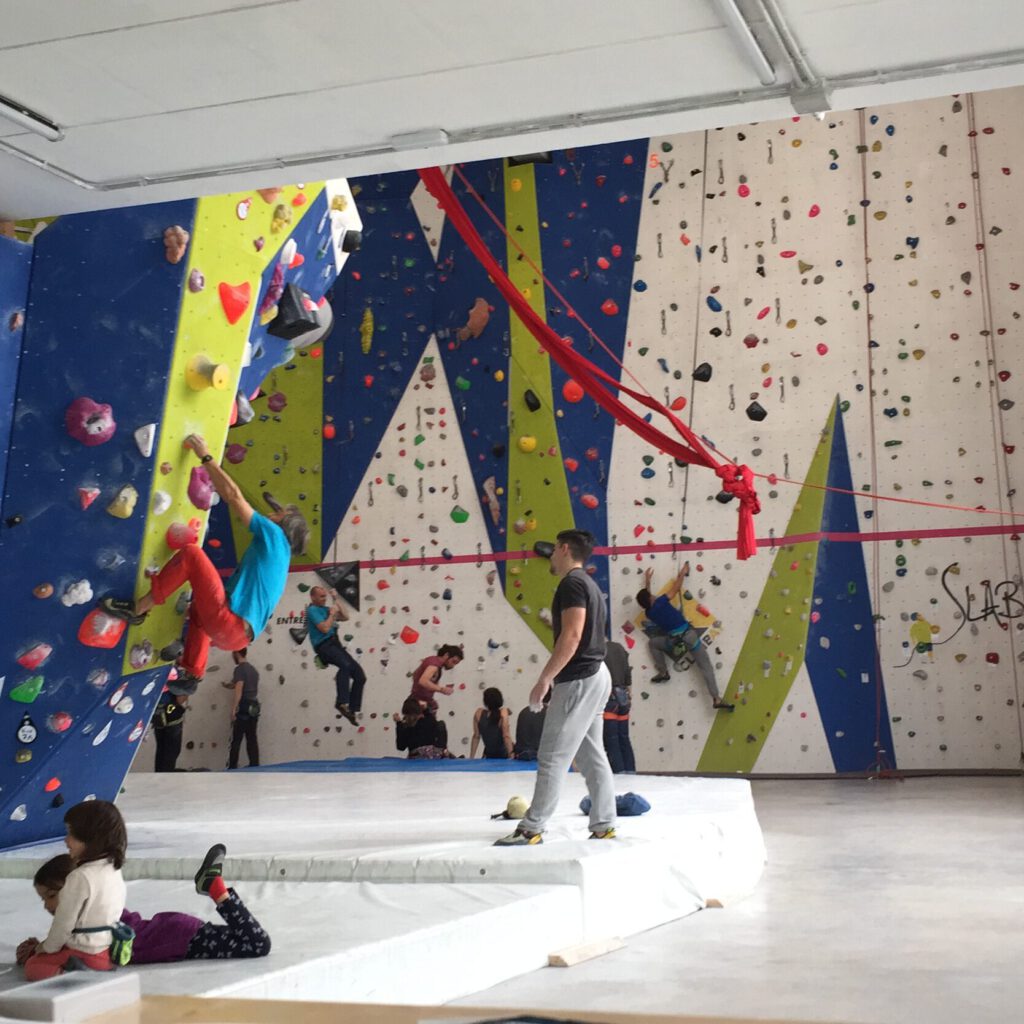 Trainings and directed sessions
The guided sessions are focused on enjoying climbing, learning and having fun in equal measure.
They are dynamic sessions of 1 hour and a half. Perfect for learning technique and strategy with colleagues and preparing physically.
The sessions are designed for clients who are already members and are held at specific times that vary each quarter (check timetables with the center).
If what you want is to climb in the natural environment and learn safety and progression techniques in sport climbing, we can take you to climb to the best climbing sectors in our house.
The courses are normally structured on weekends in the mountains, accompanied by the best climbing technicians and guides in order to learn the basic knowledge about: safety, material, knots, basic progression techniques, gestural technique, degrees of climbing, sectors and environment.